Set Me Free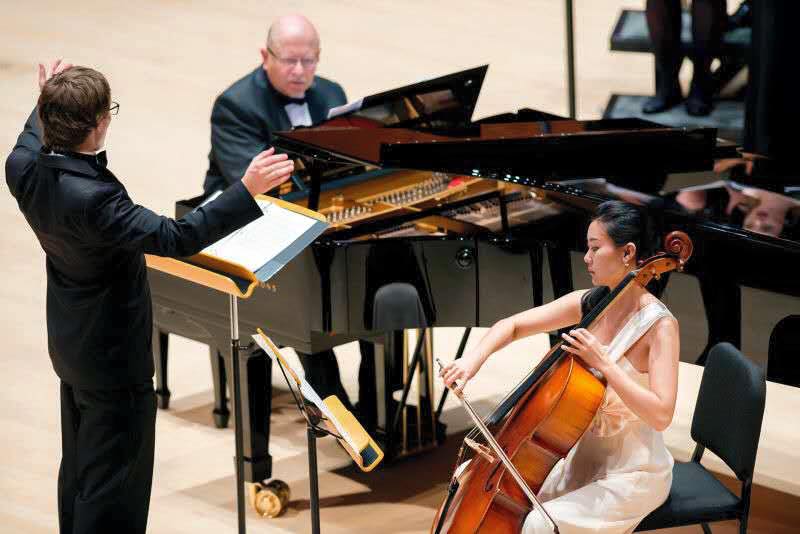 Dedicated to the Sunshine International Music Festival of 2015.
Set Me Free is a piece that celebrates the joy of music and the happiness it brings. The original thought-process behind this piece was inspired by Leonard Liu, the President of Sunshine Academy in Irvine, California and the Chairman and founder of Sunshine Culture and Arts Foundation. Mr. Liu suggested, "music brings sunshine to our life, to our children, to our people." Matias Loyola began writing with Mr. Liu's idea in mind and completed the text of this piece on June 12, 2015.
The balance between rhythm and melody shifts throughout this piece. Rhythm first takes the listener on a ride through detailed syncopation in the introduction, but as the vocalists begin to enter, melodies begin to swirl above the syncopation. Through the switching between syncopated melodies and flowing homophonic chord progressions, the forward motion of the piece should inspire a sense of momentum toward the final melody. Music is a balance between repetition and new material. Sections of this piece make for a familiar return, only to transition into more material.
Music brings us happiness. Whether that's from pieces we've never heard, or pieces we listen to everyday – music is there to stir up memories, emotions, and inspirations we may not otherwise find. What a gift it is, that music can be listened to everyday. But what a miracle it is, when music is made with other people.
Just as our life source shines upon the trees, and warms the surface of this world with ease, Music truly is the sunshine to our soul… warming our hearts and, making us whole!
Music brings us light, joy and grace,
to our children, our people, the human race. Wherever there is music, sunshine can be found, delivered to us through the sweet vibrations of sound.
What has music done for thee? Music, your voice, has set me free!
Text by Matias Loyola