Greed Over Guilt
Premiered Sept. 5, 2021 at 7p PDT
Performed by the Brightwork Ensemble
Commissioned by the Impulse New Music Festival (INMF)
"Greed Over Guilt" is made entirely of individualized scrolling video scores (of original graphic notation) for each instrumentalist. Each musician then interprets / improvises and reacts based on the instructions they're given on screen.
My hope was to recreate the atmosphere found in an intensive care unit in combination with shouting, aggressive instrumental timbres, purely improvisational interpretation, and ICU machine alarms.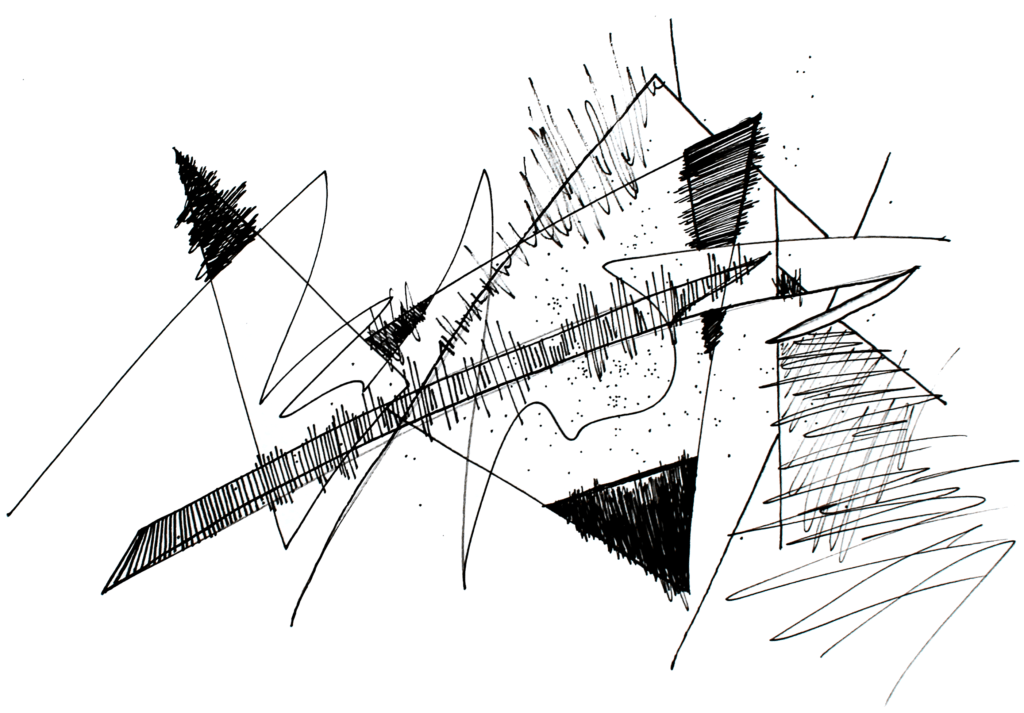 Program Notes
Nursing is regarded as the most trusted profession in the world.1 Nurses are the backbone of our healthcare system. These facts have never been more apparent than in the last year and a half of the COVID-19 crisis.
"Greed Over Guilt" is meant to share the reality of what COVID nurses endure and the ways in which their hospitals provide them with support. All recited text in this performance is from recent, unedited email correspondence sent from a hospital's administration to their nursing staff. The names of the hospital and the nurse I interviewed will remain anonymous.
In the midst of the pandemic, while hospitals continue to be understaffed and equipment shortages commonplace, these non-profit executives refuse to pay themselves any less than 14x nurse median salary. In 2020, at this particular hospital, the CEO publicly elected not to take their usual bonus of over $300k to show solidarity—yet, their salary was almost a million dollars with nearly $400k in other reportable compensation.2 In prior years, however, nurses in the US made a median salary of $71k, according to the Bureau of Labor Statistics.3
Over the course of this piece, the compositional structure roughly follows a"code blue" protocol: two-minute sections of saving the dying patient with 10-seconds of observation in between. With the help of my wife, a COVID ICU nurse, all machine alarms were created from scratch by myself and imitate sounds found in an intensive care unit. Each beep is specific to a particular call-to-action, simulating the sound world a nurse might experience for twelve hours during their one shift.
Sources
Gaines, Kathleen. "Nurses Ranked Most Trusted Profession 19 Years in a Row." Nurse.org, 21 Jan. 2021, nurse.org/articles/nursing-ranked-most-honest-profession/.
All non-profit organizations, including most hospitals, are legally mandated to provide tax information to the public but it is often difficult to find.
Nightingale College; https://nightingale.edu/blog/nurse-salary-by-state/
---
Download ICU Machine Beeps FREE
Want to use the warning sounds in a project of your own?
Please feel free to download these 11 different, authentic and verified ICU machine beeps by a real registered ICU nurse. If you end up using this in a project that goes public, please list me in the credits as a sound designer – it would be much appreciated! Thank you and enjoy.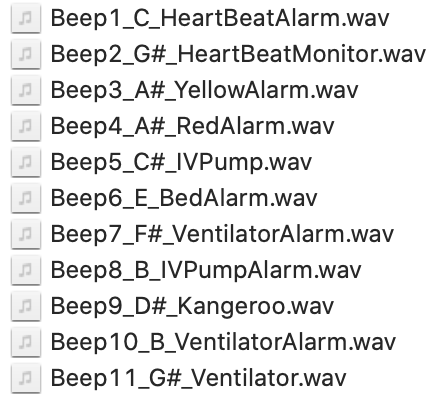 If you'd like to support me in my creative projects, please consider buying me a coffee!